Please be sure you check out our photo gallery of homecoming week at BES! You will find it under the "About Us" tab on our home page. Our Eagles have had so much fun rallying to support the TROJANS!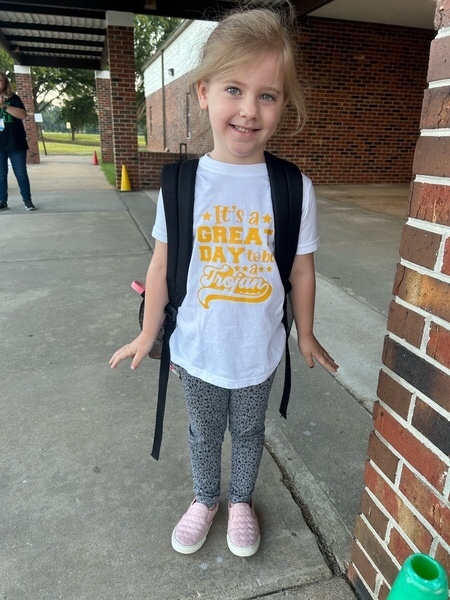 Coach Jones, with the Rolling Trojans, dropped in on Byron Elementary to show our kiddos the wonders of wheelchair sports. Coach Jones has been involved in wheelchair sports for many years and even coached our very own Coach Johnson! Check out the photos to see Coach Johnson showing our Eagles how it's done.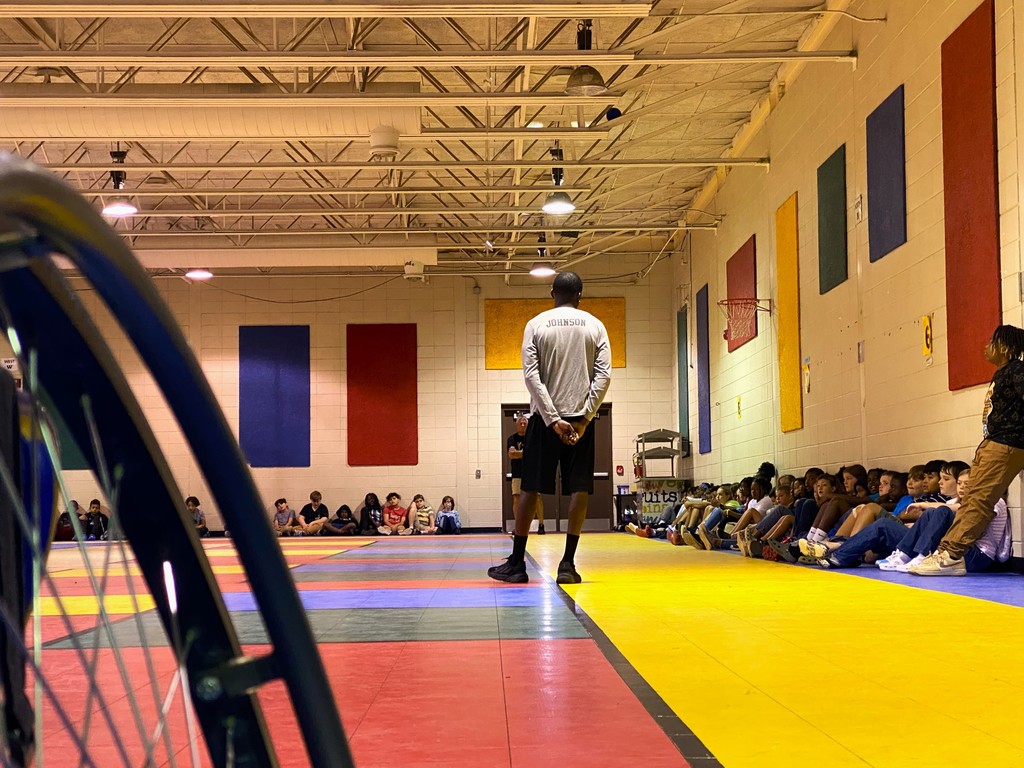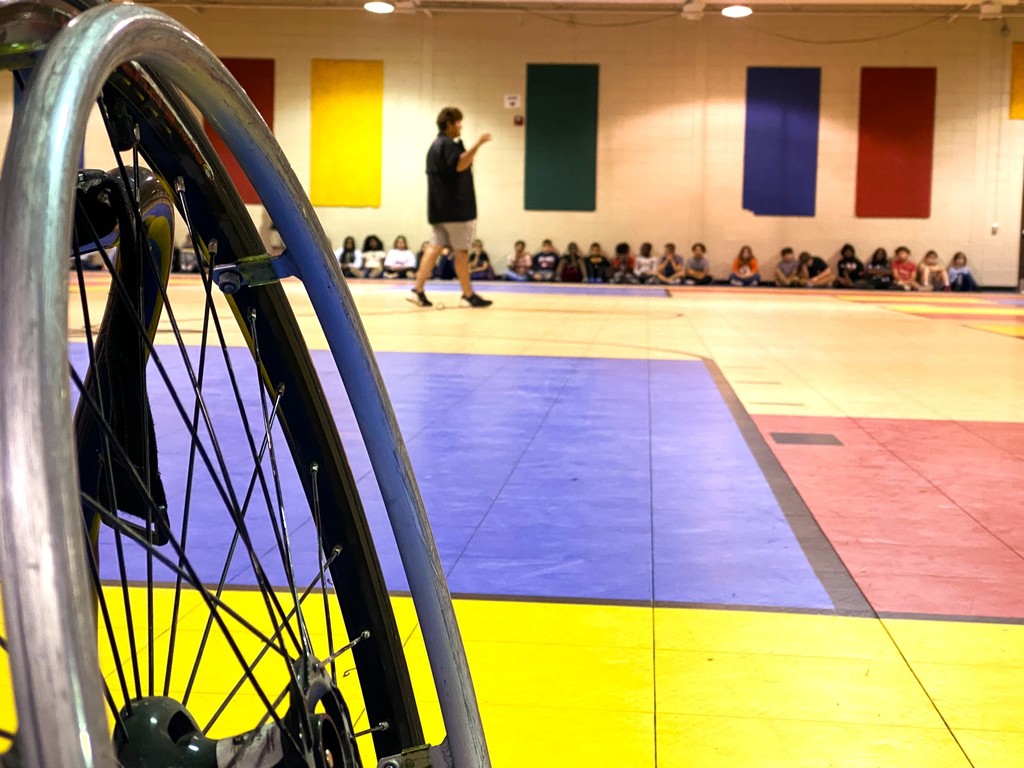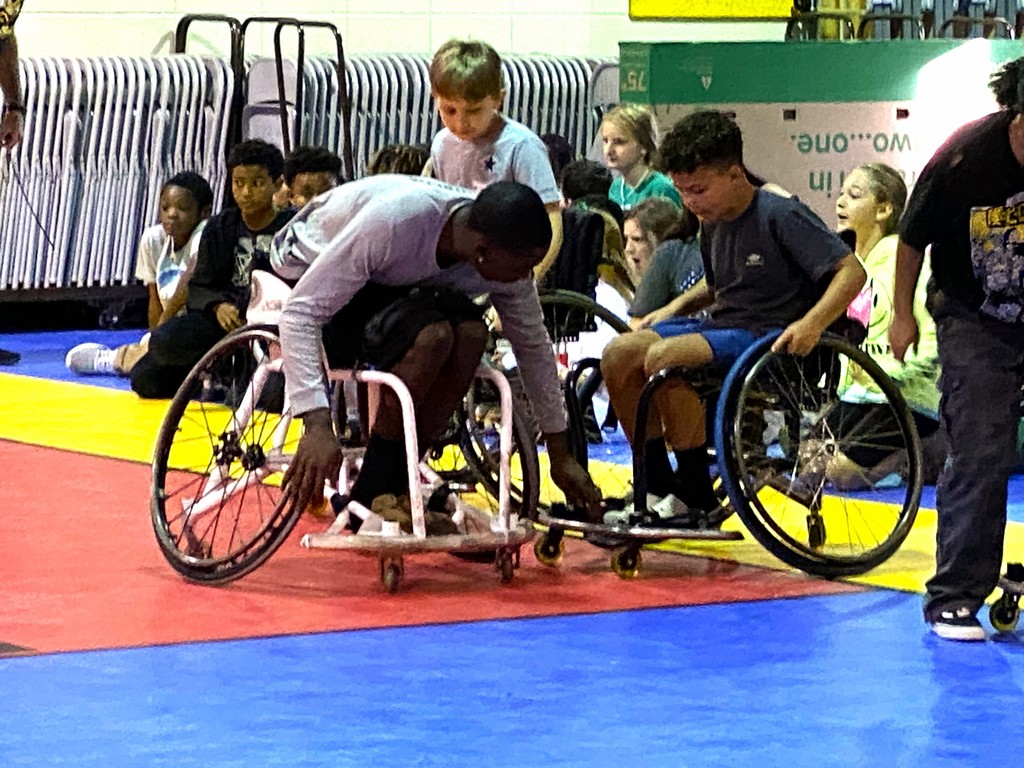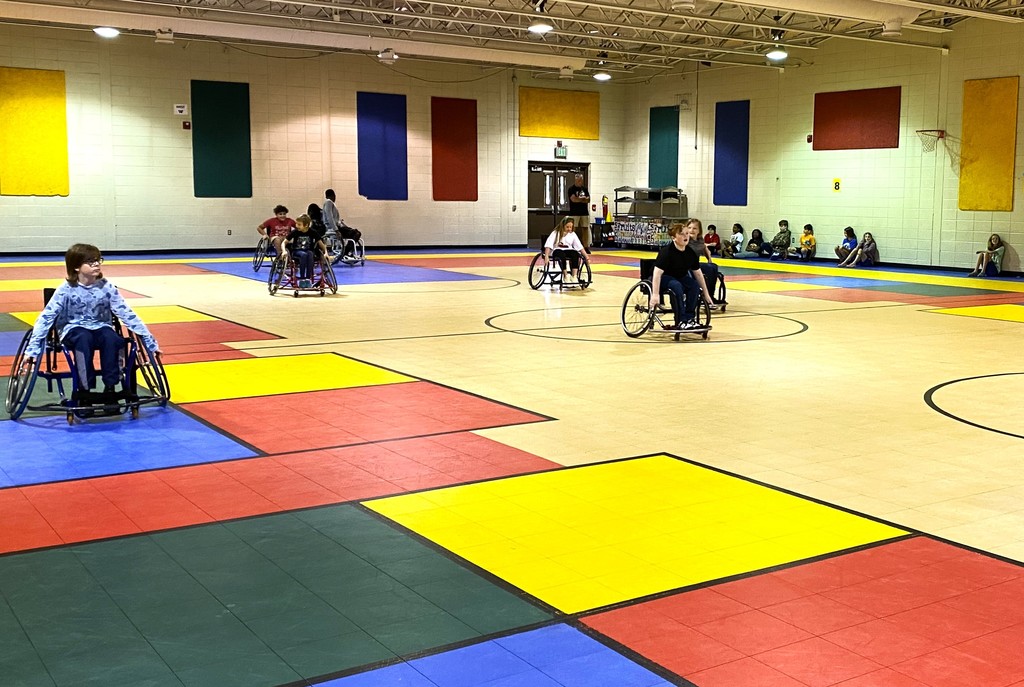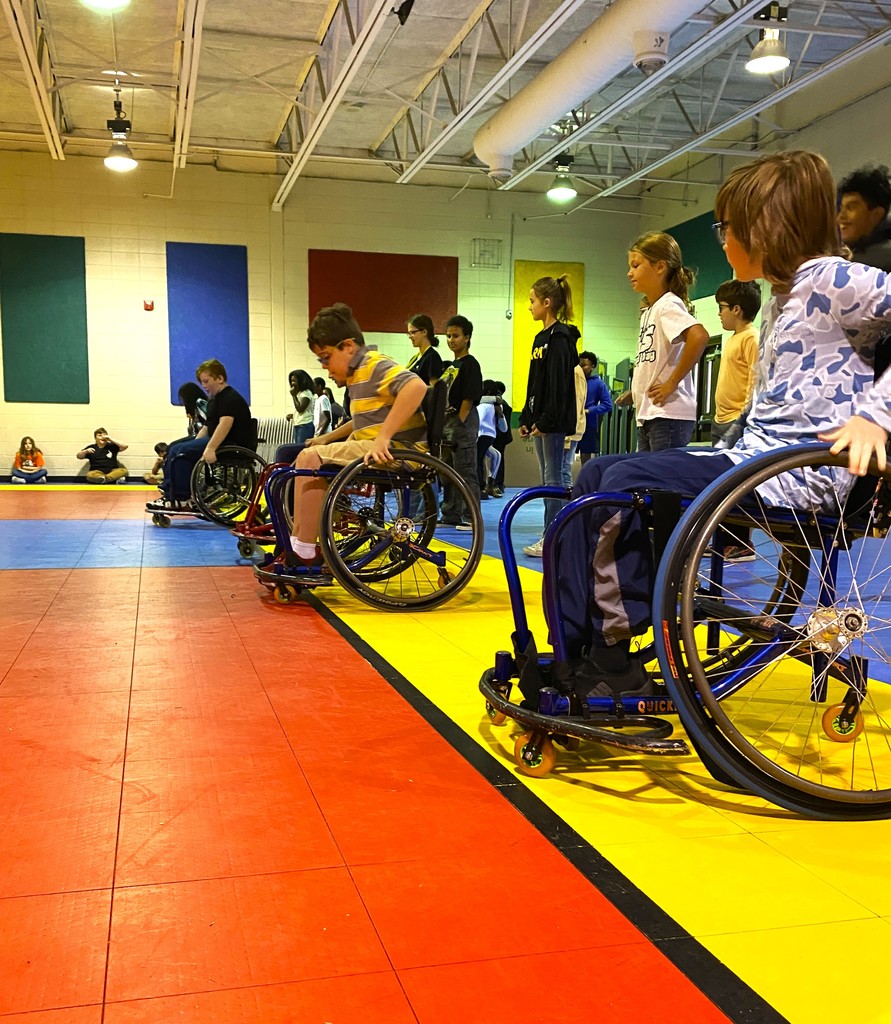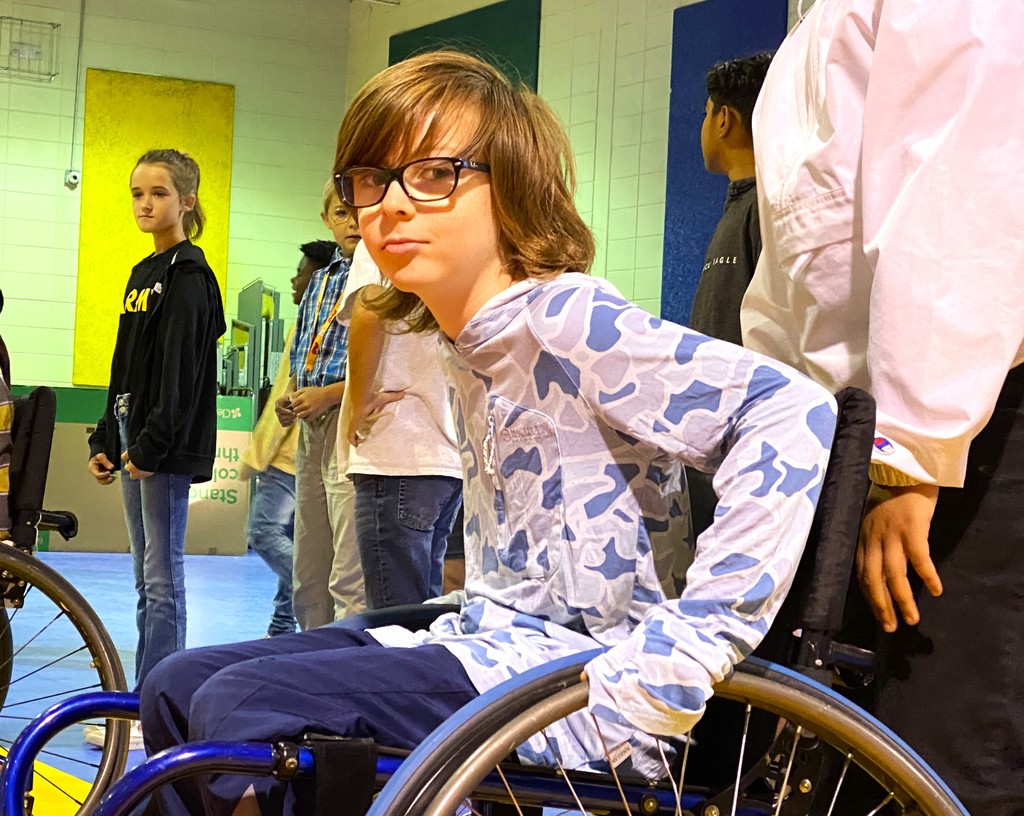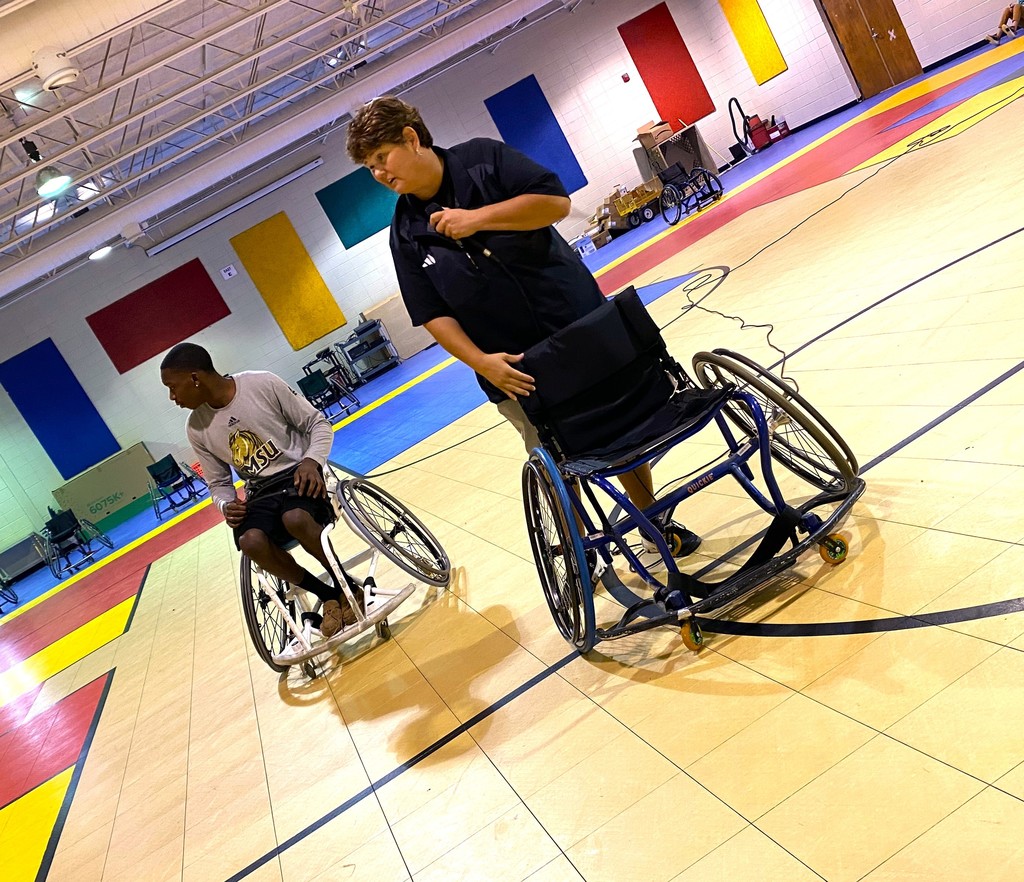 Byron Elementary celebrated our PTO with a fundraiser. $1.00 to wear a hat? I think so!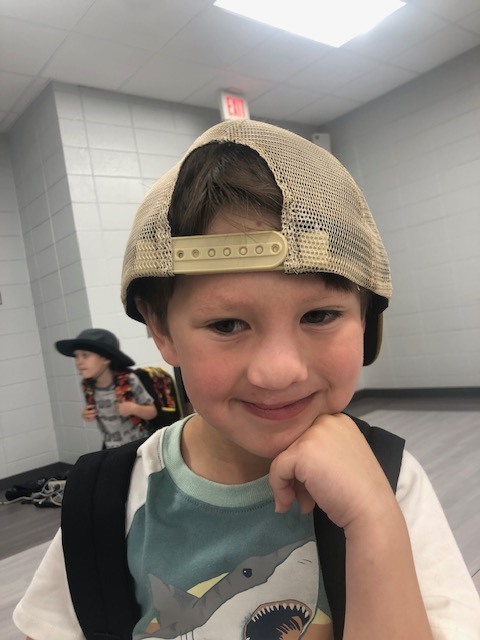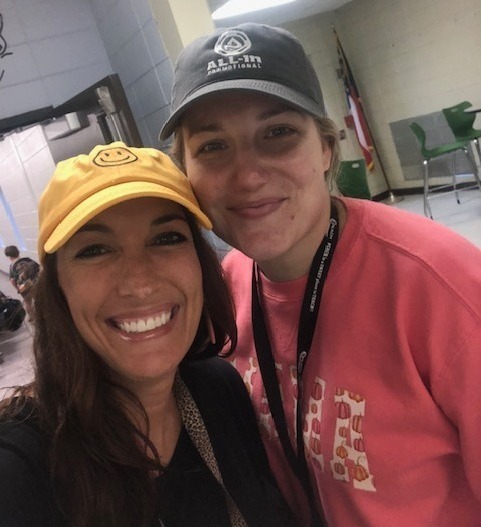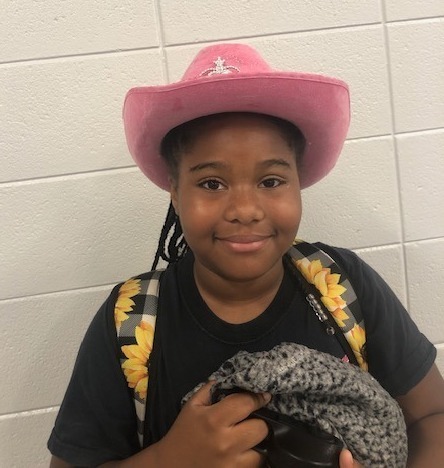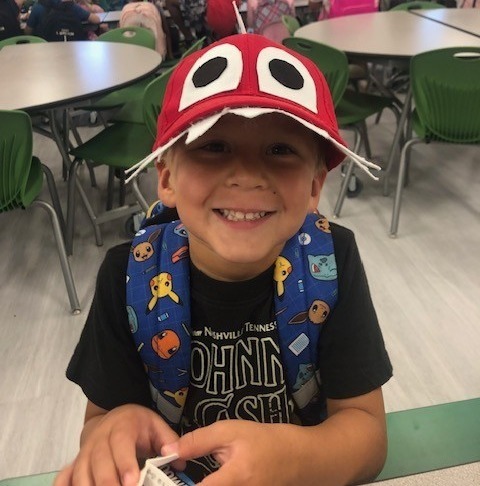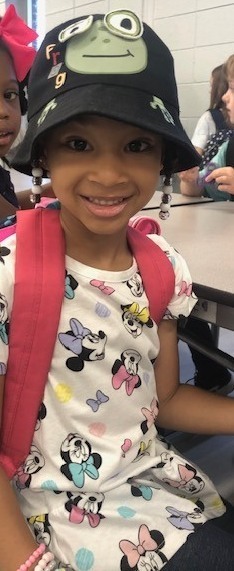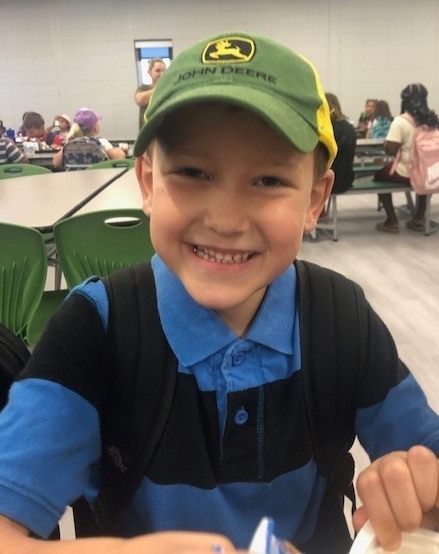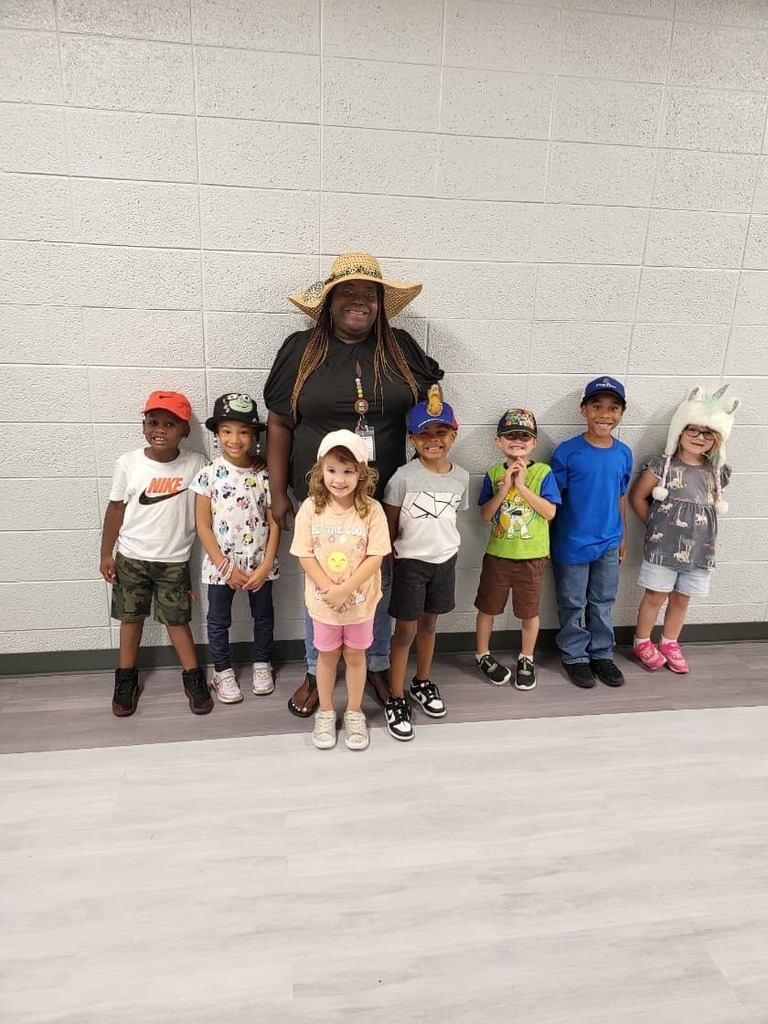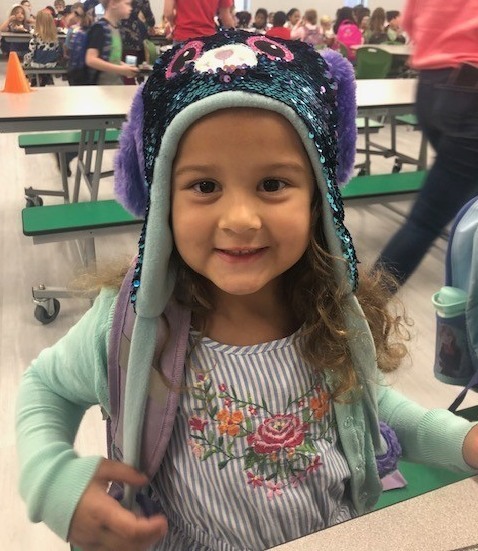 Patriot's Day with our very own first responder! BES remembers those who lost their lives on 9/11 and those who fought to save others.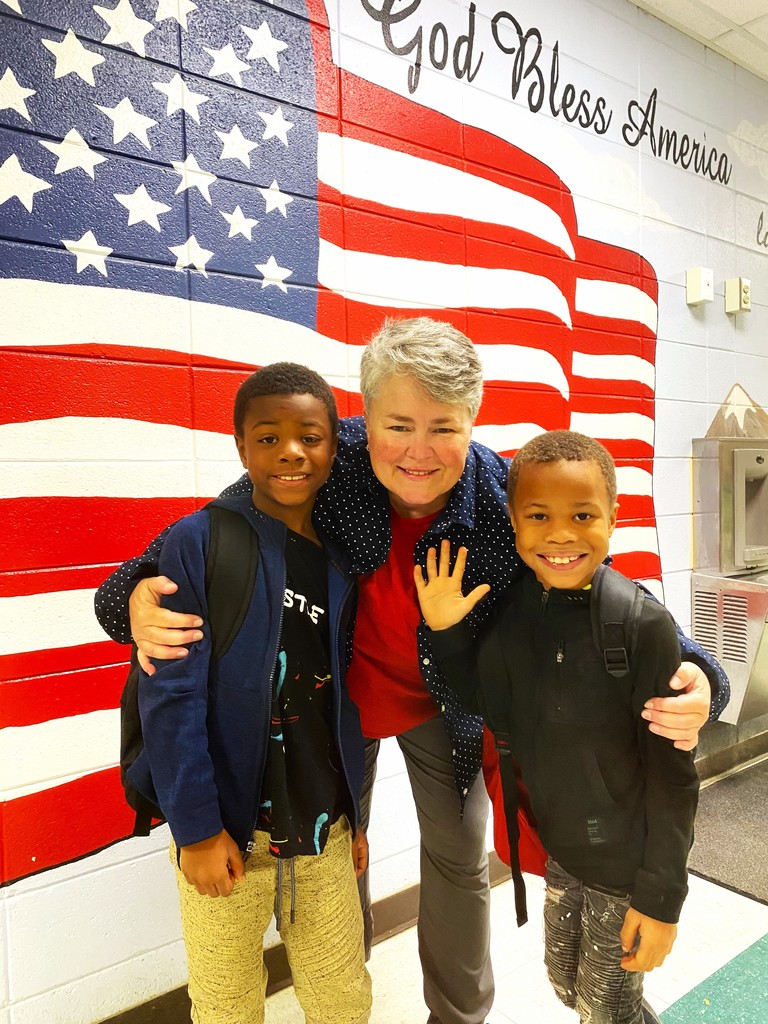 After five weeks of school, we thought you might like a reminder about our school day procedures. Check us out!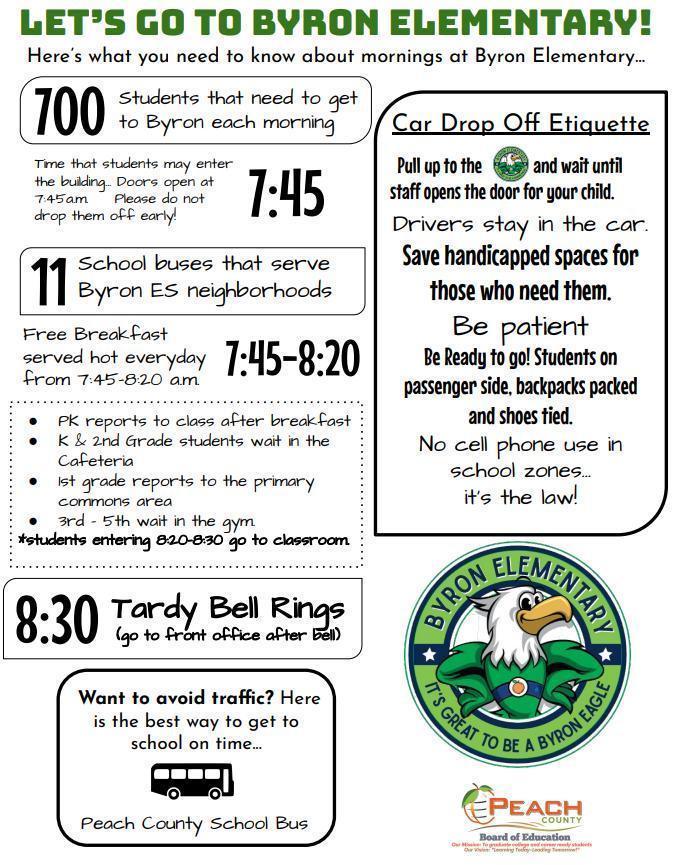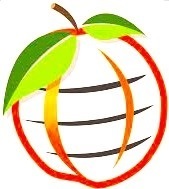 Don't forget about the fun to be had at Stevi B's Spirit Night! Byron Elementary has partnered with Stevi B's in Warner Robins! For every buffet purchase, $1 is given back to help support our school! We hope everyone will come out and enjoy a delicious pizza buffet and help support our EAGLES! See the dates posted to know when to join the fun. Please give the cashier your homeroom teachers name when checking out!

Two of Byron Elementary's Soaring Eagles from today's ceremony. Way to SOAR girls!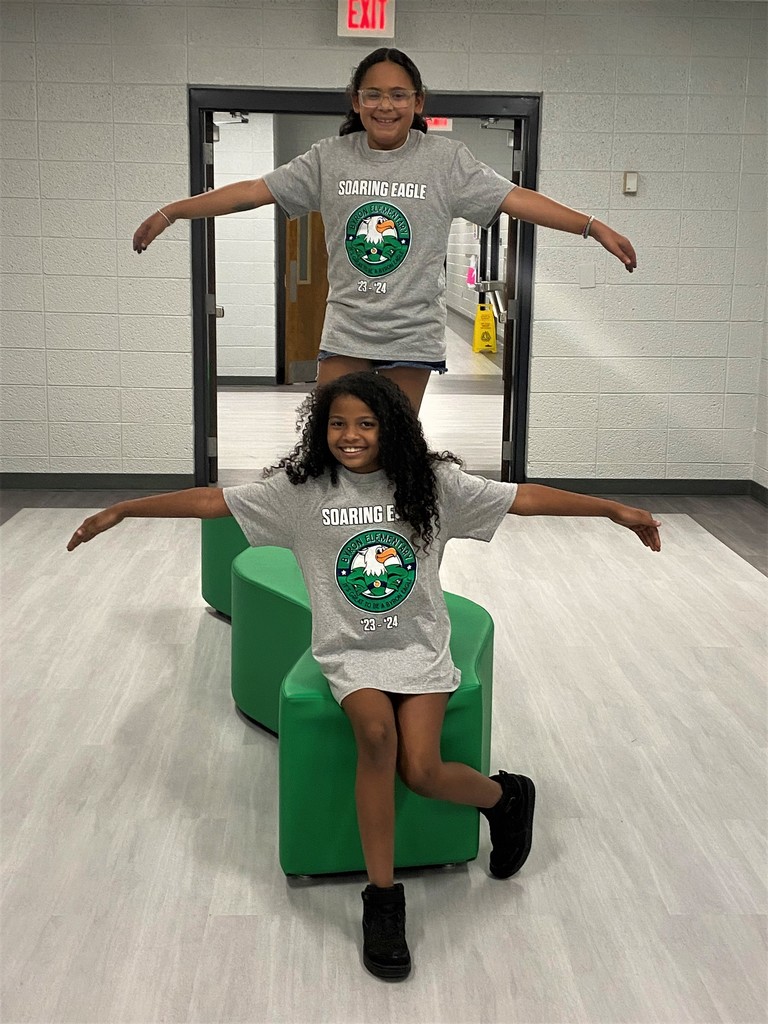 Come see us at Open House Friday July 28th from 3p-5p!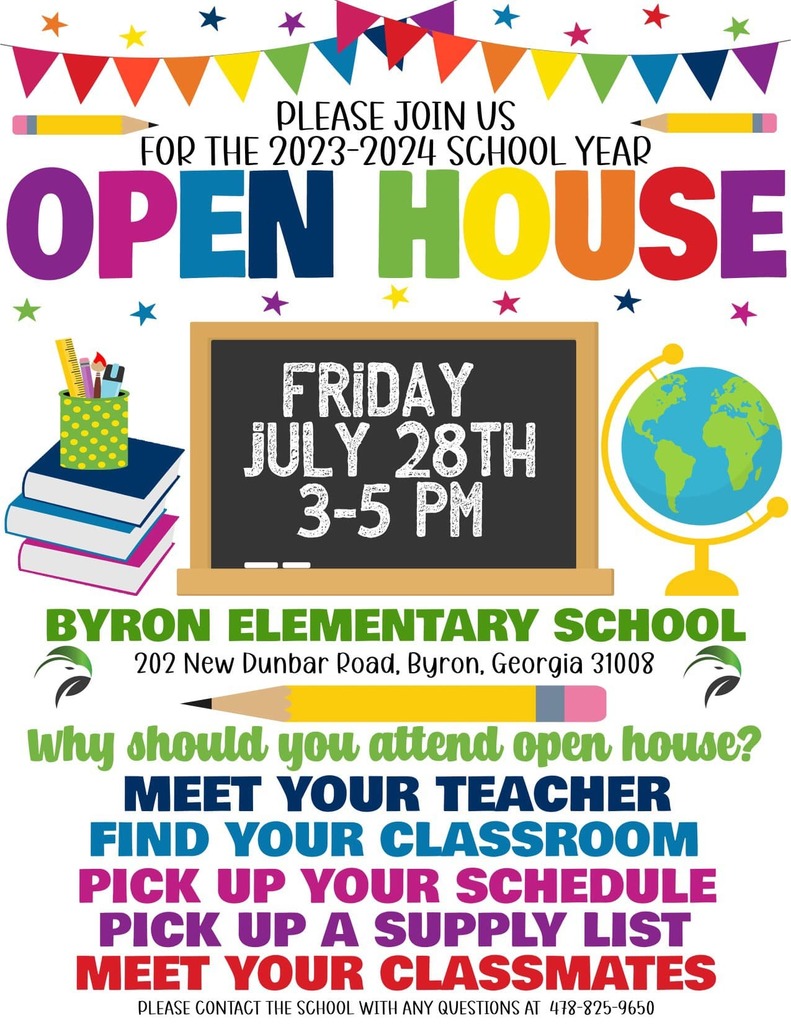 Please take a look at our morning procedures for the 23-24 school year. We can't wait to see your student's smiling face!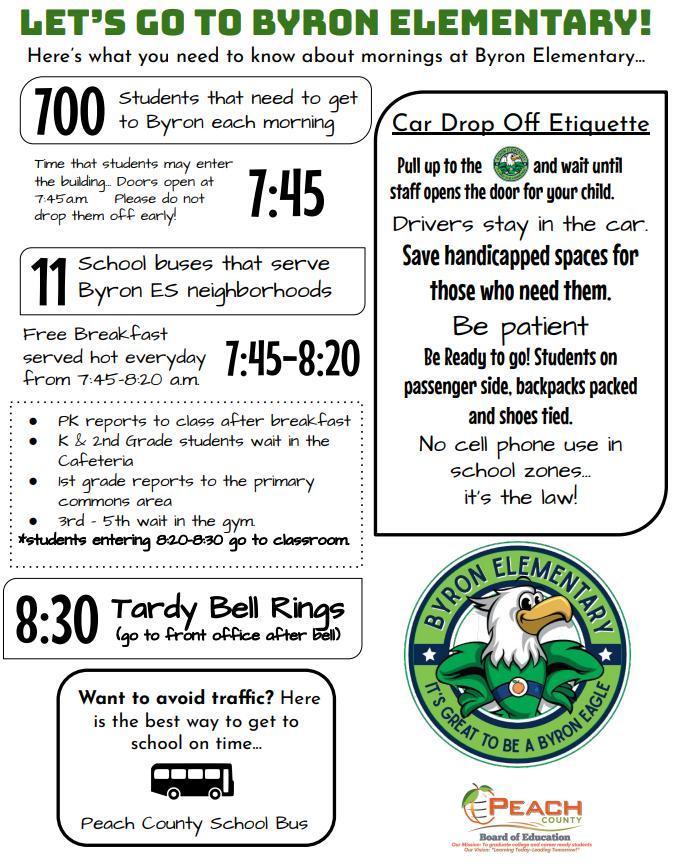 Please see the supply list(s) for your child's/children's corresponding grade level. We look forward to seeing you soon!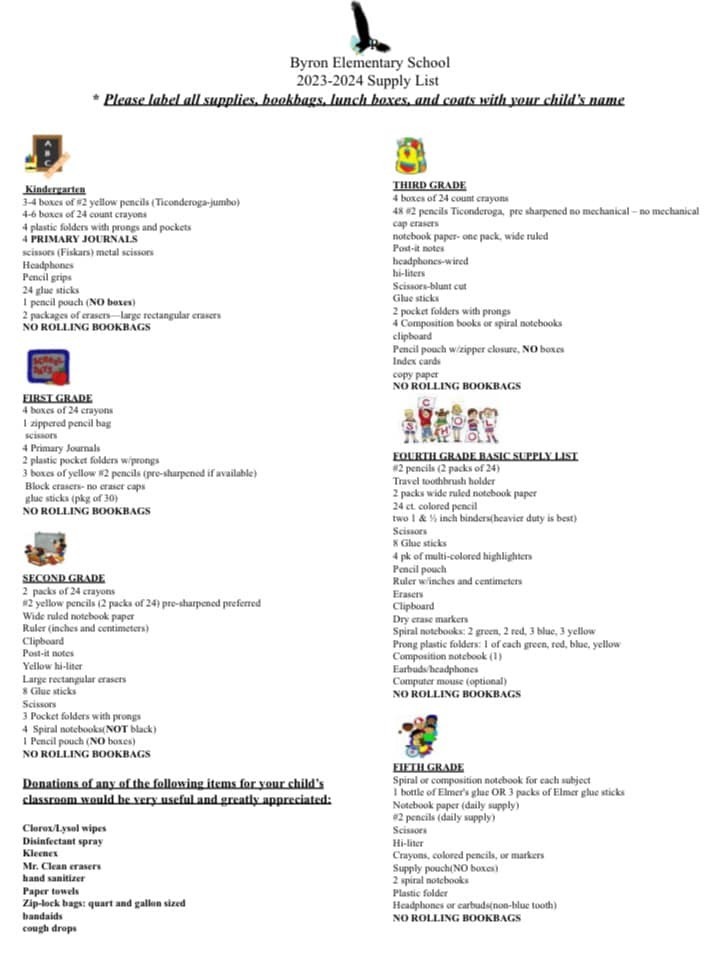 Behold the NEW Byron Elementary School Logo! We hope you like it. Things are certainly busy around here and you will see many changes... the logo is just the beginning. We can't wait to see your students' smiling faces back here at BES!

Thank You! Byron Elementary students, families, volunteers, faculty and staff, families, and friends... WE DID IT! We met and EXCEEDED our Book Fair goal! Way to go guys! If you missed out, or still want to shop, the online store is open for one more week. Follow the link (and don't forget to search for Byron Elementary as your school of choice):
https://shop.scholastic.com/parent-ecommerce/parent-store-2.html?fairId=5219442

Byron Elementary's Media Center is Having a Box Drive! We are undergoing some big changes and our library will need to be packed up for the summer. To do this, we will need BOXES! We would love it if you would send us your boxes (especially Amazon boxes or meal delivery service boxes). Boxes that would be "liftable" once packed with a book series. Boxes may be brought in through the front entrance. THANK YOU for all that you do for BES!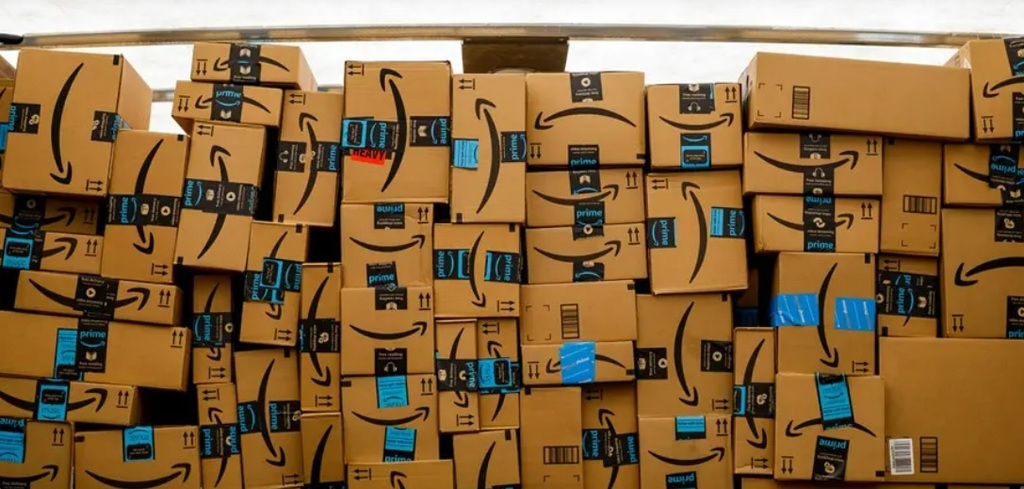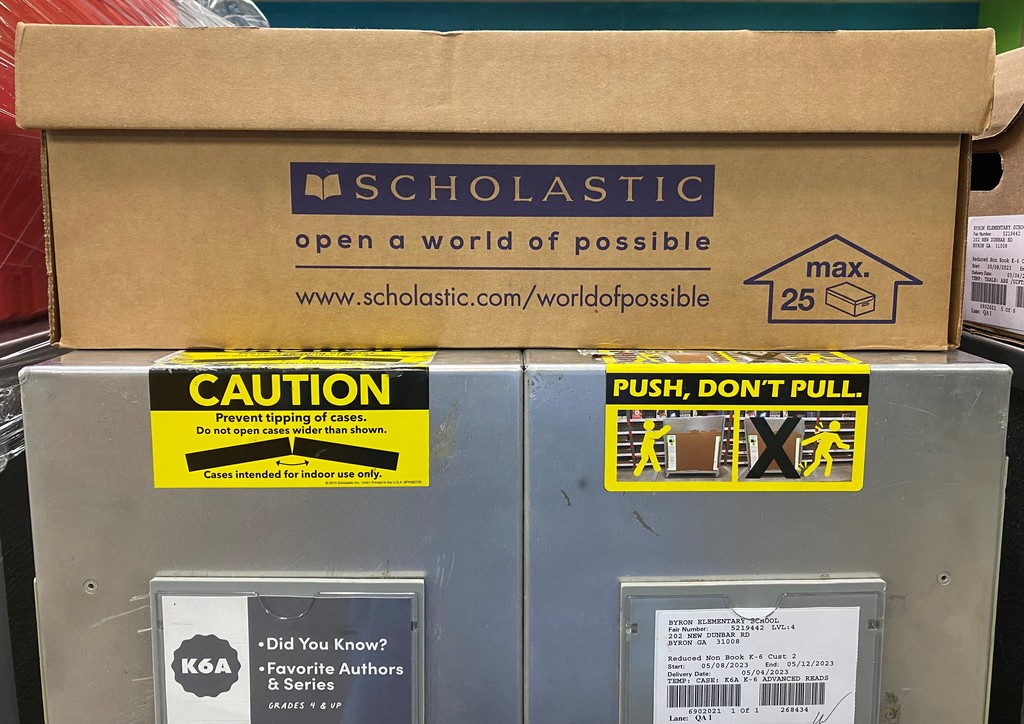 We bet that you can guess what we are up to! We've learned the importance of a good breakfast and a good night's rest in order to our very best. We've got this Milestones thing down pat!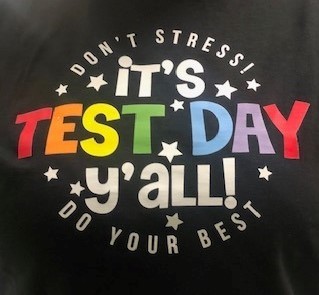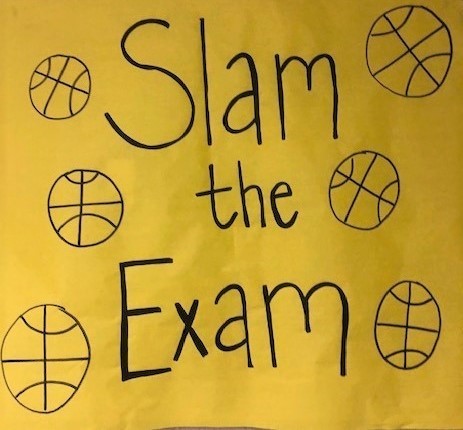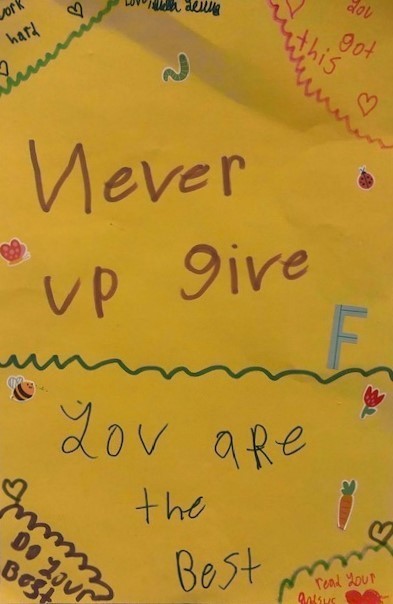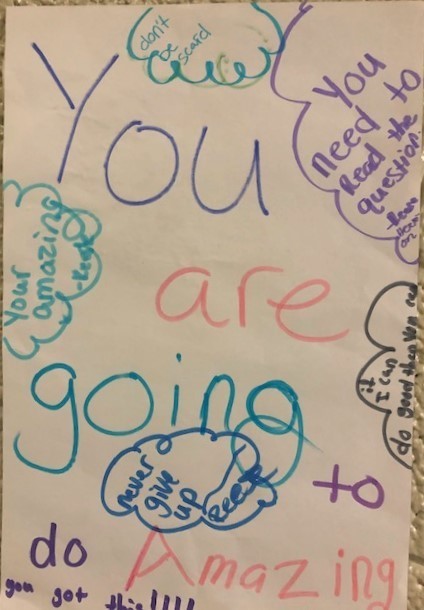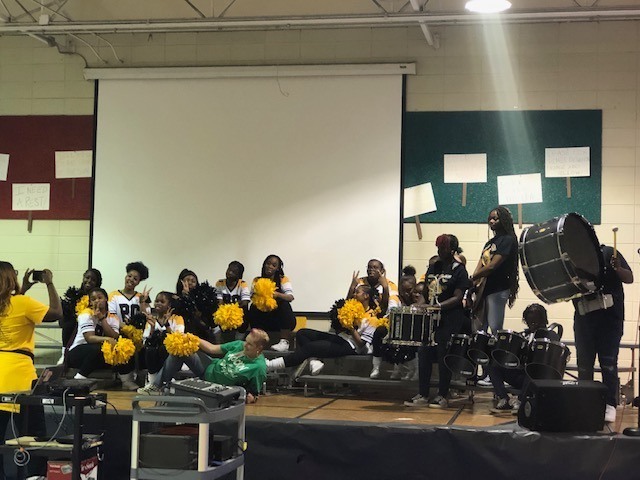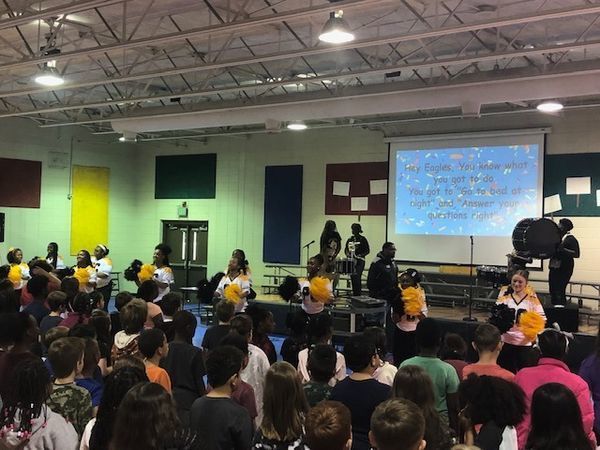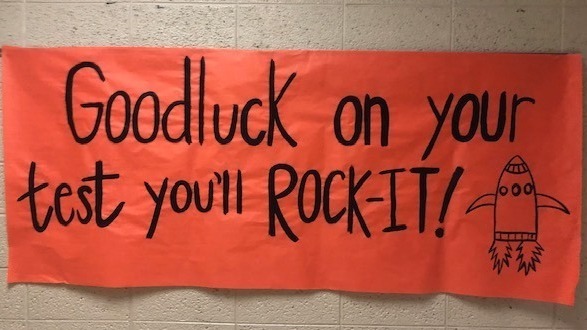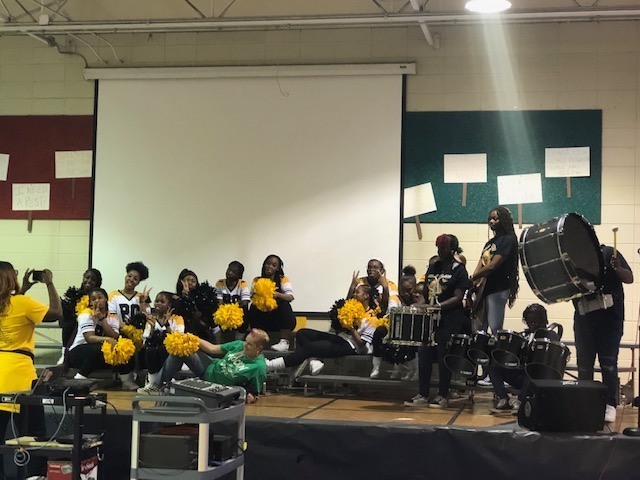 It has been a week filled with celebration! Media Specialists' Appreciation, Administrative Professionals' Appreciation, and National Principal's Appreciation. BES is BLESSED!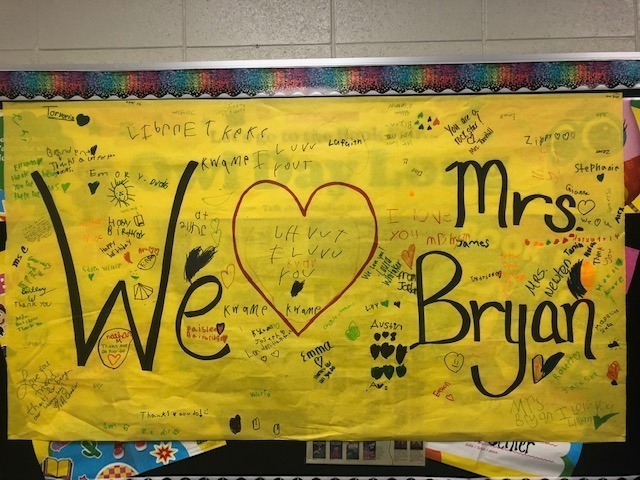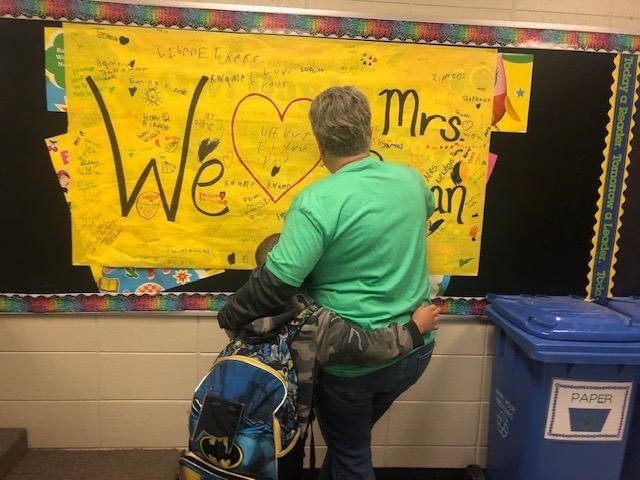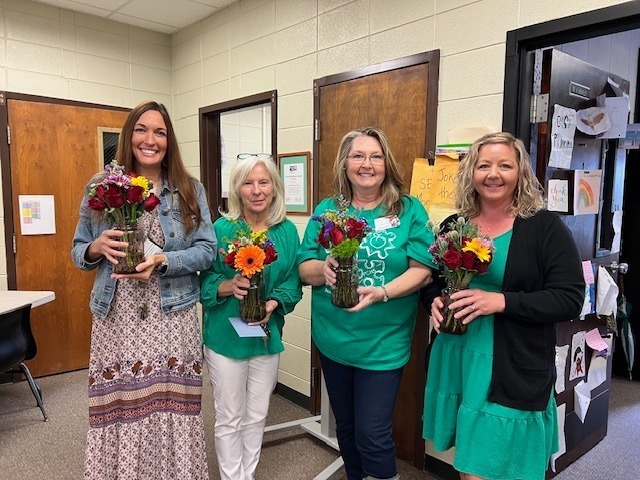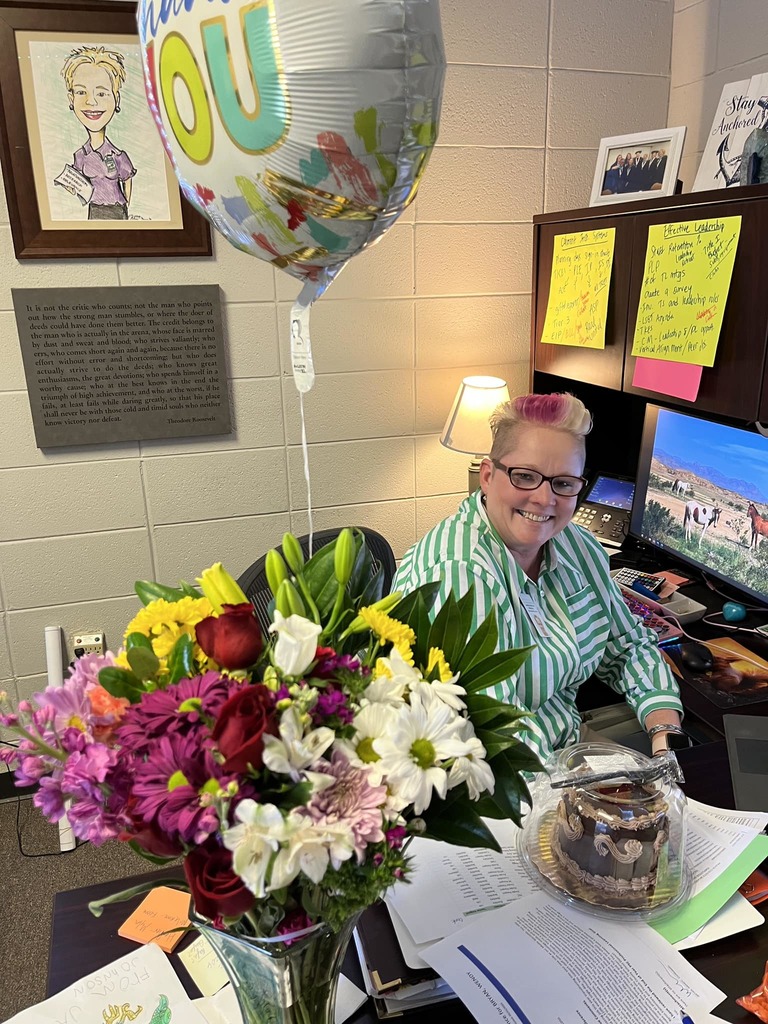 Please see our news section for pertinent information regarding safety updates related to BES. We are committed to keeping all of our Eagles SAFE!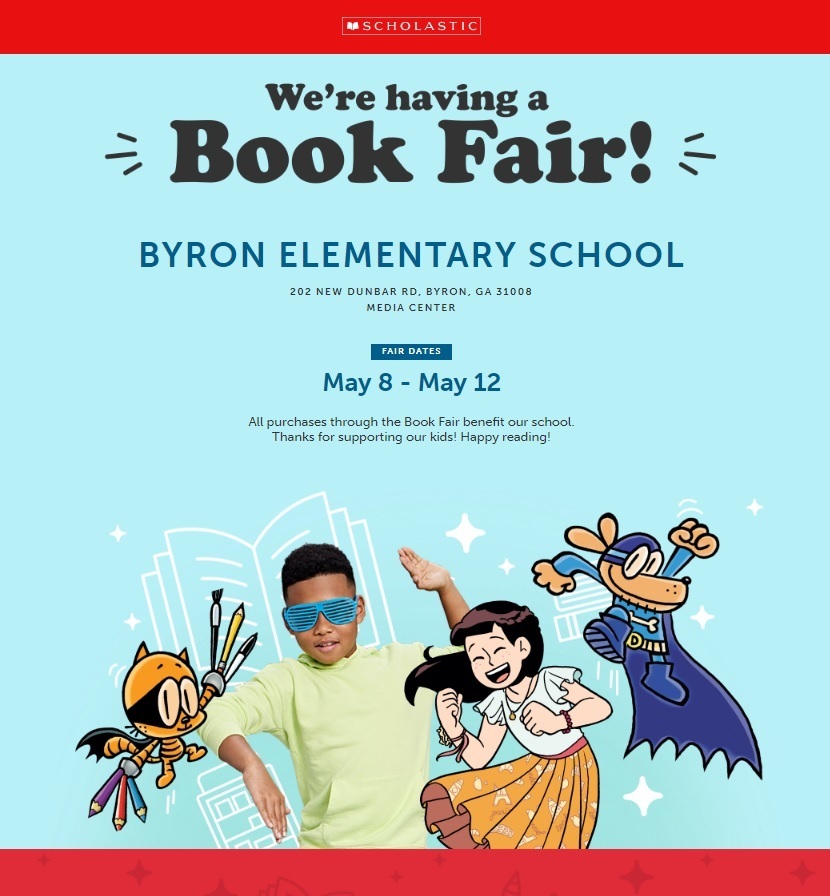 Don't Forget Class Picture Day! Class pictures will be taken this Thursday, April 27th. Please send in cash or check, made out to BES PTO. Payment is due Thursday in order to purchase your child's class picture!